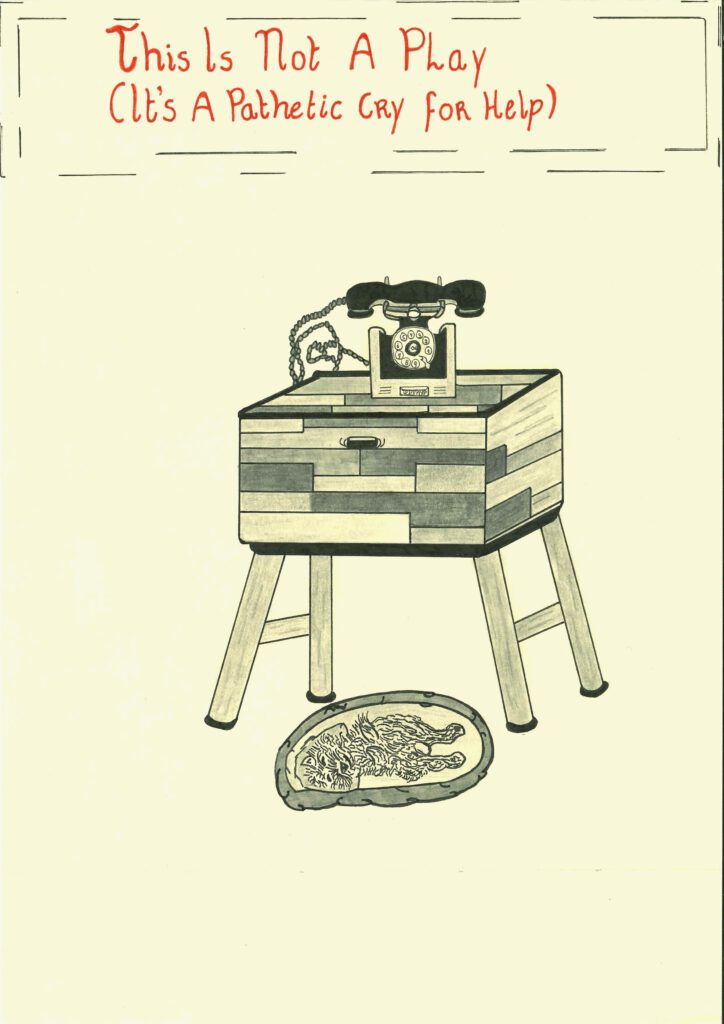 This Is Not A Play (It's A Pathetic Cry For Help)
'My name is Amanda. I have a nice life. Close to perfect. I have a great job. A house in a safe neighbourhood. A loving family. A dog. Westie. Furry little fellow. But in two hours, none of that will matter anymore. Because I'm going to call them. And when they're done, there will be nothing left of any of it.'

This is the first play by Jonas Müller.
It's based on a true story.
Apparently.
Written by: Jonas Müller
Performed by: Amanda de Beer, Alex Lacey
"If taken at his word, and accepted wholesale it's a touching and quirky peering into illness, obsession and the desperate struggle to find meaning and survival through art. If not, then it's a magical journey through the mind of one of the most fascinating experimental theatrical minds at the Edinburgh Fringe"
(****, BritishTheatreGuide on The Things I Never Told You)

"It's intriguing and provocative, as well as being slightly infuriating. Yet Honnef's genial nature means that even if he is a compulsive liar – or, worse, completely off his rocker – he still comes across an altruistic sort at heart. Backed by this likeability, Honnef's shaggy dog stories are a pleasant diversion that can be interpreted as nothing more than that, or a touching insight into mental illness and depression, or a metaphysical examination of the nature of human perception."
(TheWeeReview.com on The Things I Never Told You)

"Honnef is one of the most adept on the Fringe when it comes to the increasingly popular game of keeping the audience guessing. (….) This relentless game-playing is either thrillingly postmodern or deeply frustrating. However, the idea of a cache of books, albums and videos none of which seem ever to have existed takes a Borgesian grip on the imagination. As twist follows twist, one has to admit that even if it's all a shaggy dog story, it's a damn fine one."
(The Scotsman on The Things I Never Told You).