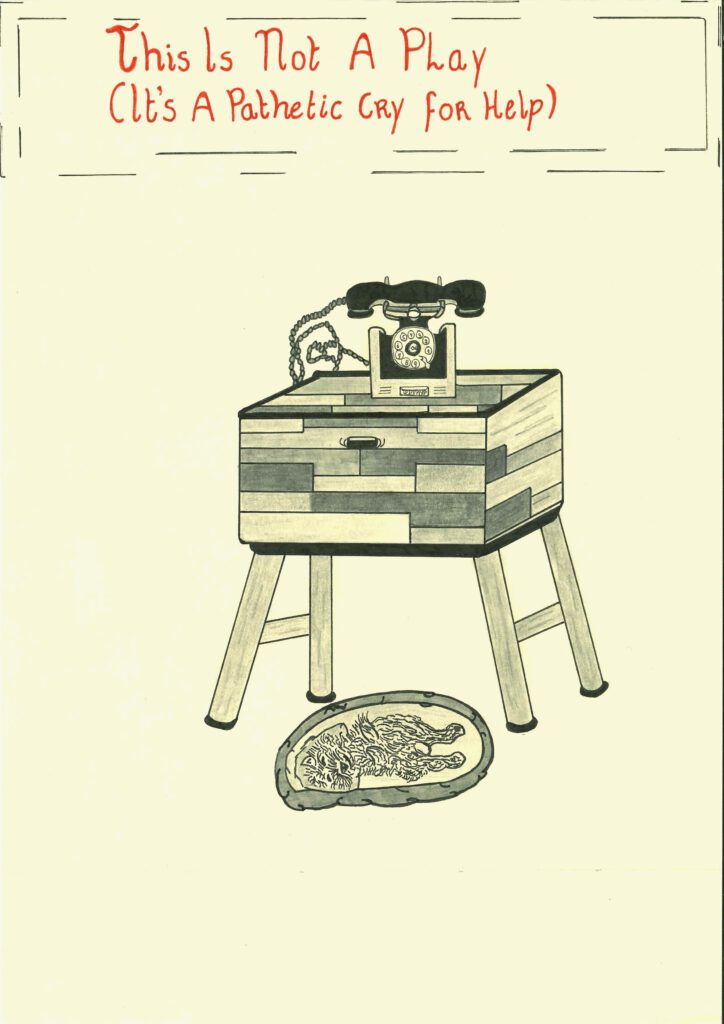 This Is Not A Play (It's A Pathetic Cry For Help)
'My name is Amanda. I have a nice life. Close to perfect. I have a great job. A house in a safe neighbourhood. A loving family. A dog. Westie. Furry little fellow. But in two hours, none of that will matter anymore. Because I'm going to call them. And when they're done, there will be nothing left of any of it.'

This is the first play by Jonas Müller.
It's based on a true story.
Apparently.
Written by: Jonas Müller
Performed by: Amanda de Beer, Alex Lacey
"Tim Honnef's work is deceptively naturalistic. If you have yet to encounter it then I suggest you stop reading now, buy a ticket and go and see it. Arriving into his extraordinarily layered and complex world of story with no knowledge of what is to come is the sort of experience we all come to the Fringe in search of.

It is mesmerising, you could have heard the proverbial pin drop throughout the hour's performance (except when we were laughing which was fairly often). 

The combination of Honnef's exquisitely layered script, weaving its way through a story we can never quite grasp delivered by a consummate actor is rather like a delicious leisurely meal, each mouthful to be savoured." – FringeReview

"Pretentiously meta and absolutely bland (…)
An empty feast of nothingness." – BroadwayWorld

"Jonas Müller has a long history of playful, patience-testing meta-theatrical experiments at the Fringe, a series of shows that almost count as a multi-year mega-project exploring Müller's life and interests. This is Not a Play… is just the latest, and the previous shows' trademark tricksiness is all present and correct.
We're never sure where reality stops and theatre (or theatre within theatre) starts, and we're never told the specific details about – well, anything." – The Scotsman